Royal understands that successfully supporting your healthcare business is about more than just getting your data from point A to point B. It's getting the right information to the right person, at the right time, utilizing automated and highly accurate workflow solutions designed to optimize patient and provider engagement through every step of the imaging lifecycle.
Self-Service Care
Royal helps you eliminate waste, achieving a 20% or higher bottom line improvement. By applying real-time self-service automation and implementing straight through processing methods to every step of the imaging lifecycle, Royal delivers on the promise of true automation for your Radiology practice.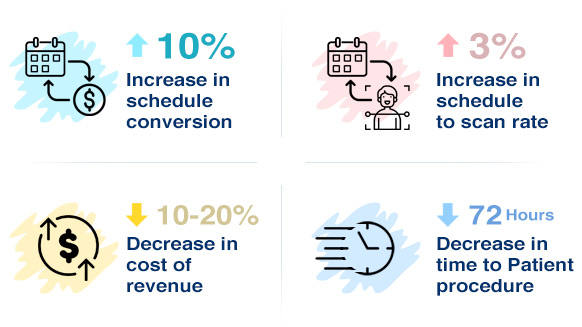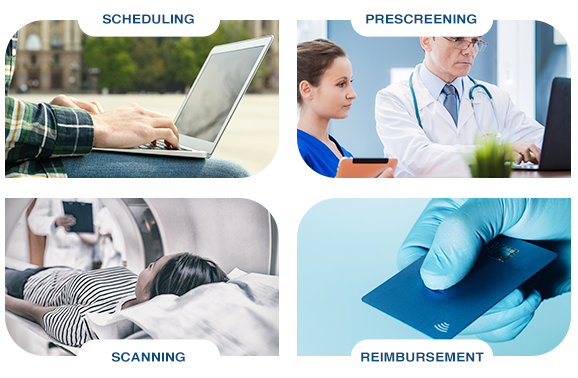 How Information Moves -
Straight Through Processing in Healthcare
Straight through processing in healthcare is enabled when every part of the customer journey is managed with real-time, self-service automation. Designed to engage the patient and the provider throughout the entire radiology workflow, Royal delivers straight through processing workflows to Imaging, achieving the true promise of self-service.
Learn how Royal achieves 20% bottom line improvements.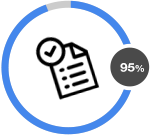 95% patient utilization of self-service registration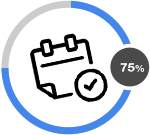 75% reduction in patient check-in time - from an average of 20 minutes to 5 minutes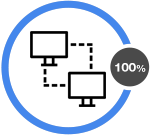 100% automated data transfer to existing systems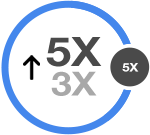 3x to 5x increase in pre-service and time-of-service collections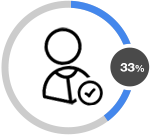 33% reduction in patient no-shows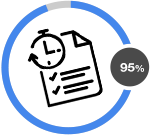 95% completed exam rate when patients pre-register
Patient Engagement Workflows
A complete suite of self-service workflows designed to engage the patient throughout the entire Radiology lifecycle. Transform the patient experience, improve care, accelerate revenue and address long standing inefficiencies in screening, scheduling and technologist workflows with Royal's patient engagement solutions.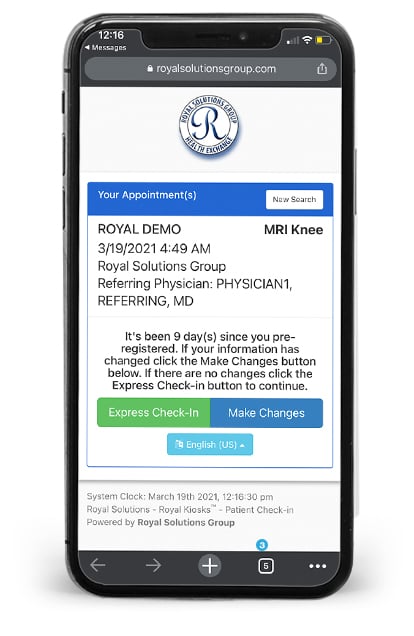 Send alerts inviting patients to call into your scheduling department, significantly reducing outbound calling. Or better yet, invite them to self-schedule with a one-time use link.

Complete all registration paperwork from the comfort of their own home and provide medical history through Royal's Patient Portal well in advance of exam date. The platform automatically alerts your staff to any contraindications or other flags of importance to you.

Provide patients with highly accurate estimates of what their out of pocket expenses will be and pay their bill from home or from any smart device prior to their visit, significantly reducing overhead and costly no-shows.

Confirm their appointment date, and even alert your staff when they have arrived for their exam, and have patients check-in via any personal mobile device.

Provide patients with highly accurate estimates of what their out of pocket expenses will be and pay their bill from home or from any smart device prior to their visit, significantly reducing overhead and costly no-shows.

Provide patients with rapid access to results and images via alerts and the patient portal, eliminating staff and media costs associated with filling patient requests.
Provider Engagement Workflows
Provide the flexibility and transparency referring physicians desire, beginning with order submission and self-scheduling of exams through final results and images. Royal's provider engagement solutions save time and resources for every stakeholder in the healthcare transaction while increasing provider loyalty.

Allows your referrers to enter orders online, track order status in real-time, and access images and reports via desktop or mobile device, saving time and money while minimizing follow-up calls.

With real-time alerts and notifications, physicians know when exam results are ready, can collaborate with radiologists, and reach out to patients.

Interface with virtually any EMR, Providers can send electronic orders directly from their existing EMR.

Royal's print driver technology allows your providers to send electronic orders simply by printing from their EMR, and can convert faxes to electronic orders..

Clinical Decision Support
Deeply integrated Clinical Decision Support that auto-launches when applicable exams are placed and delivers results within the order.
"Our goal is to have 90% of our patients, that are scheduled, actually scanned and that involves a tremendous need to engage with patients, to remind them of appointments, to give them prep instructions… Royal Alerts is helping us do that by automating the process."

Ken Brande
Director of Enterprise Technology
Imaging Healthcare Specialists
"Handing [patients] the iPad and having all the information captured in one place is fantastic. We don't want to run the risk of losing paper…feeling like something's not legible. The fact that it transfers into the tech portal, into one singular database makes it that much easier for us."

Nicole Brown
Business Development - MBB Radiology.
"The biggest key benefit we have seen from Royal has been revenue… We were totally blind to how much [patients] owed us last year at this time. This year we know exactly what they owe and it's all because of the software that we are running through Royal. It has been a godsend in the sense of keeping our company afloat and keeping us competitive."

Dr. Randy Hicks
CEO - Regional Medical Imaging