Clinical and Diagnostic Workflows
Intelligently automating the clinical workflow to allow your people to deliver superior patient care.
Royal's advanced algorithms significantly reduce schedule time and improve clinical throughtput by empowering your people with the the right information in the right place at the right time.
Revenue Cycle Workflows
Intelligently automating the revenue workflow to assure accurate billing and reduce days in A/R.
Royal starts the revenue cycle when an order is received, automates prior authorizations, provides accurate estimates to give patients confidence to pay at time of service, and significantly improves clean claim submissions.
Revenue Cycle Begins at Order Entry
Collecting the right amount from payers and patients by getting it right the first time!
Royal sweats the details up front to assure clean claims on the back and accurate time of service collections. Clients have increased TOS collections 250%.
Your practice is a complex enterprise and you need the right tools to manage it
To exceed the expectations of your constituents - patients, providers, owners, partners, employees, and payers - you need a symphony of tools.
Automated Clinical Workflow
Completing medical forms digitally is the most complete and efficient way for providers, patients, and technologists to record clinical and demographic information.

Royal's fully integrated Kiosk technology enables online and onsite data entry and eliminates redundant effort. No more clipboards and only ask for new information because when the Royal system knows information anywhere, it knows it everywhere.. No more clipboards!!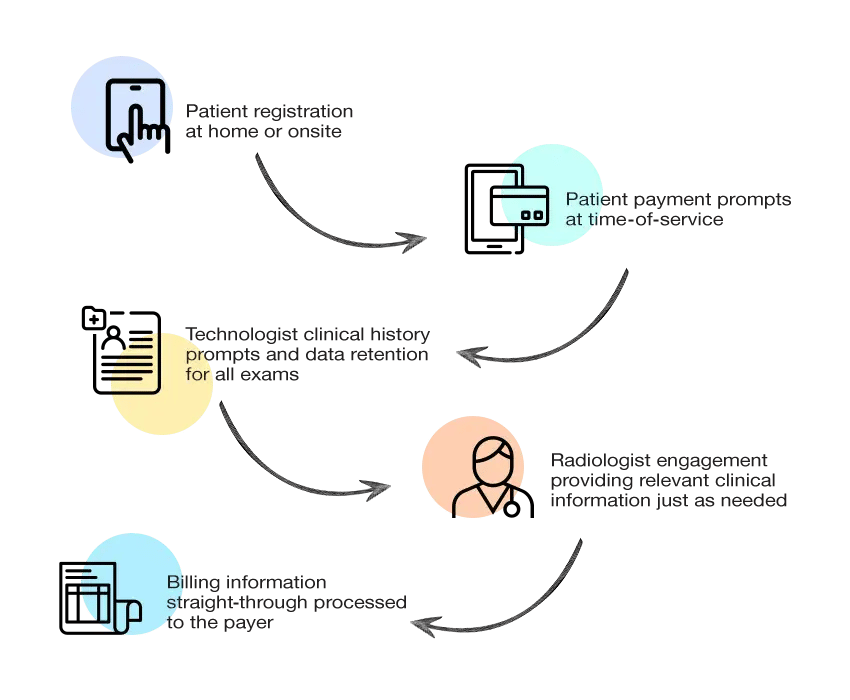 Data entry reduced 85%
Royal's enterprise approach focuses on getting it right the first time and never repeating effort. If data is in the Royal platform anywhere, it's everywhere.