Many practices think implementing a patient portal is all they need to do to improve patient workflows or patient engagement, but you end up with a failed patient engagement strategy and confusion on how everything went wrong.
After all, your legacy technology vendor said all you needed was a patient portal to drive your patient engagement strategy, right?
The key to a successful patient engagement strategy is selecting and customizing 4 key technology components:
patient portal
patient workflow kiosks
patient payments
patient notifications
If you only implement one of these components, you're left with an incomplete system that doesn't achieve your goals for engagement or workflow improvements.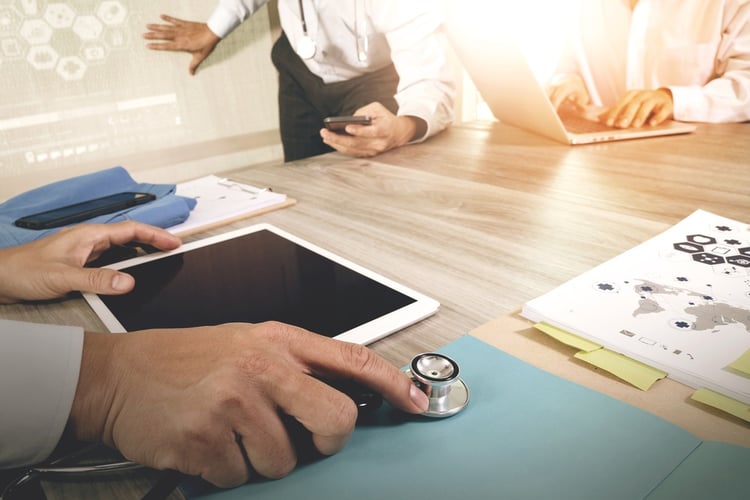 Understanding Your Patient Workflow Process.
You need to examine your patient workflow process across eight key areas to understand how patients engage with your healthcare organization and the right technology necessary to improve your engagement strategy.
Keep the three Ps in mind when you examine each step in your unique workflow: People, Process and Platforms.
This blog series will continue to focus on using healthcare technology to enhance patient engagement and will touch on the ways in which a positive impact can be achieved during various aspects of the patient workflow, including registration, estimation/eligibility, billing, and results access.
Patient Scheduling
Your patient's first touchpoint with your healthcare organization comes from patient scheduling.
You want to deliver a quality first impression and make it simple for a patient to set up an appointment and convey any necessary information in advance.
Patient Pre-Registration
Your patient and staff both save valuable time through a pre-registration process.
The patient gets to fill out new patient paperwork and other important information on their own schedule. Your staff doesn't have to wait 20 minutes past an appointment time due to a patient filling out paperwork in the waiting room.
Patient Eligibility Verification and Estimation
You need to verify your patient's eligibility for the visit, whether there are any problems with the insurance coverage, and cost estimation for co-pays, co-insurance and other fees you need to collect.
You can streamline this process to gain accurate estimates and limit issues caused by incorrect eligibility.
Patient On-Site Registration
Many patients dread the waiting room more than the visit itself.
Your healthcare organization needs to check-in patients quickly, handle any required registration paperwork and gather other important information from the patient.
Improvements in this area improve the amount of patients you can handle, make patients happier with wait times and decrease no-shows.
Patient Exam Protocols
You have patient exam protocols in place that vary by specialty and patient history.
Instead of spending time looking up specific protocols on a patient by patient basis, an automated system can make this information readily available so more time can be spent hands-on with patients.
Patient Payments
You need a quality system in place to handle patient payments securely and efficiently.
You can encourage more patients to pay their bills through a system designed for better patient engagement, with reminders, online payment options and other convenient features.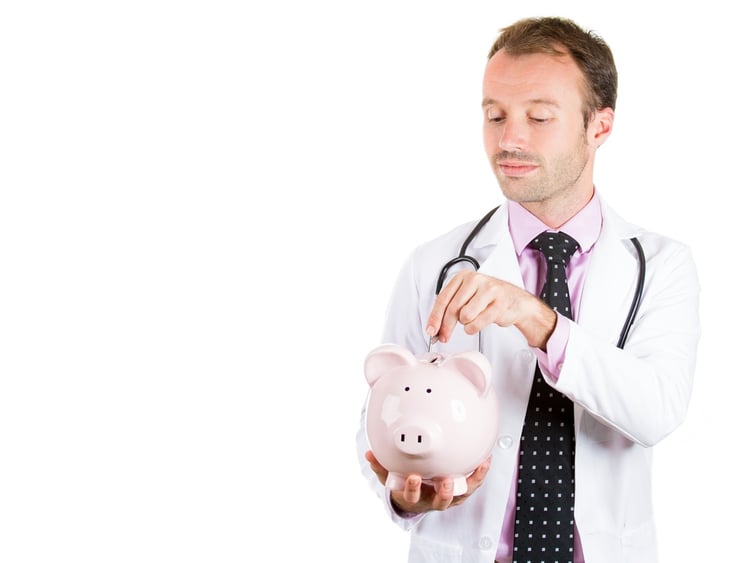 Patient Results Access
Your patients need quick and reliable access to their medical records.
They may need to reference this information for additional medical care, determine whether they need a second opinion or make a decision on coming in for a follow up visit.
Patient Claims and Billing Collections
Your healthcare organization spends a lot of time submitting patient claims and handling billing collections.
You can improve your claim speed and the chances of successfully collecting on unpaid billswith a system that helps you improve your engagement and workflow.

Once you understand your unique process across these 8 workflow areas, you can integrate technology across the patient portal, workflow, payments and notifications that help improve each step.
For a successful patient engagement strategy, you need to handle your implementation in a way that makes all patient interaction and communications meaningful and efficient.
Portals alone may seem like they're the key to patient engagement on their own, but without other core technology components you have an engagement strategy doomed to fail.
How do you feel about your patient engagement strategy?