In our blog posts, we've touched on a number of ways that your practice can use technology to enhance your workflow and improve patient engagement – but where are you supposed to start? In order to plan for the future state of your workflow, you need to begin by defining the current state.
Best Practices for Assessing Your Patient Workflow
Understanding your workflow doesn't just mean understanding the technology that's involved – it means taking into account "The Three Ps:"
Too often, a healthcare practice buys new technology and expects that technology to be the instant solution to any existing problems.
To benefit from the technology, however, you have to start with a thorough understanding of your workflow – and realize that your people and your processes are actually the critical factors for success.
Your platform (technology) has no inherent value on its own. The platform exists to optimize the business processes for your patients and staff – and this is how the ROI for the technology is achieved, not by simply purchasing and installing it.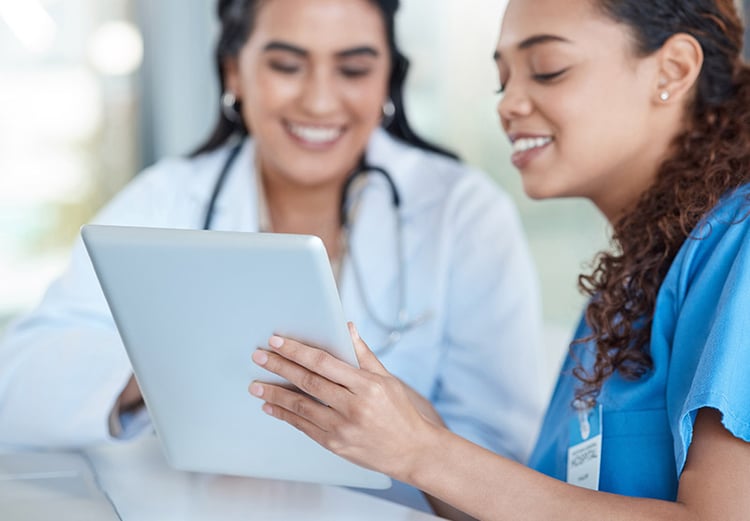 A 3-Step Methodology for Workflow Assessment
A thorough assessment of your patient workflow will have three basic steps:
1. Map out your "current state" workflow
Although the general components of the patient workflow will be similar across healthcare practices, the procedural details will be very different – so step 1 is to define your unique workflow by mapping out the sequence of events, the people involved, and the systems or technologies that are currently used.
Be sure to include:
Scheduling

Pre-registration

Eligibility and estimation

On-site registration

The patient exam

Payment processing

Access to results

Billing
2. Design a new workflow strategy
After laying out your current workflow, it's time to design a new and improved strategy – an electronic workflow, with updated process steps and different technology touchpoints.
Although change is necessary in order to transition to a fully electronic workflow, the goal should be to change as little as possible in order to minimize disruption to your practice.
For example, if your current workflow includes giving your patients a clipboard and paperwork when they check in, your updated workflow might include handing them an iPad instead. The basic process will be the same, but the way that your people interact with your process and with the technology involved will change in order to permit a seamless flow of information.
A thoughtful and well-planned approach to this step will make changes less risky and less painful and will ensure that the plan is well-communicated to all staff members.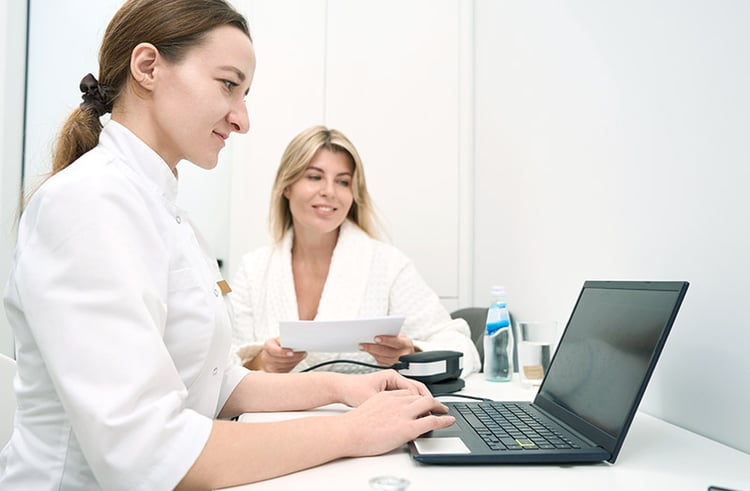 3. Customize, implement, and configure your technology
Step 3 is where many technology vendors fail. They leap directly into implementing and configuring technology, which forces their clients to fit a square peg into a round hole.
The end result is that the expectations of the healthcare practice have not been met, negative perceptions of the vendor and platform have been formed, and the client's budget has been depleted. This is the point at which you, as a healthcare practice, are asked to believe that some future iteration of the technology will fix all of your problems.
The real problem, however, is not the current version of the technology – it's that the technology wasn't customized to fit your practice before it was implemented.
You Need a Partner, Not a Vendor
Your practice likely relies on dozens of vendors to keep your day-to-day work running smoothly. You have a vendor for your medical equipment, your furniture, your office supplies…the list goes on and on.
When it comes to your technology, however, you don't need a vendor. You need a partner.
A vendor sells you what you need and makes sure that it arrives at your door. A partner works with you to assess your needs, implement a solution, and manage that solution on an ongoing basis. The technology that you choose is an investment in your practice, and it needs to be the underpinning of your entire workflow.
A true technology partner understands that and has a proven methodology to make it happen.
Have you looked at assessing your patient workflow?